Millions across the Commonwealth are advancing sustainability day by day, action by action.  We have more work to do but this is a good time to take stock of our current progress in energy, food, transportation, buildings, water conservation, pollution prevention, and land protection. Here are some AMAZING milestones:
Communities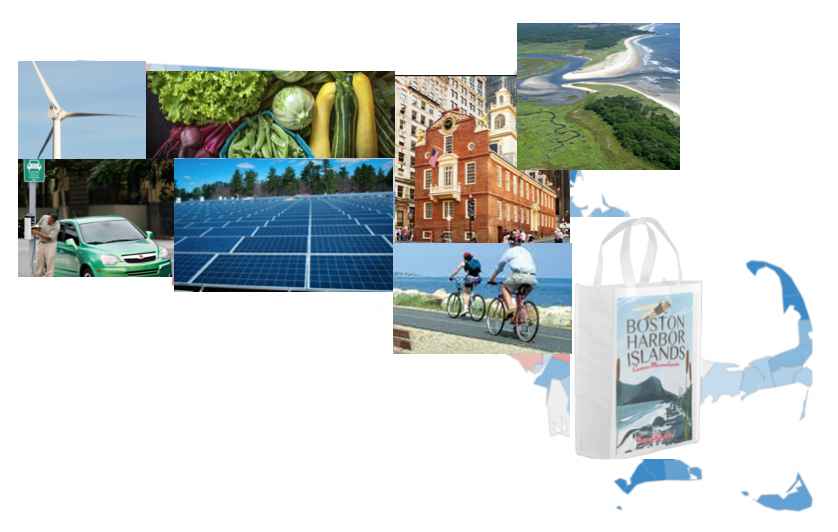 Sterling installs a Municipal Microgrid
Cuttyhunk Island Microgrid powered by solar
Scituate has 100% Municipal Wind
New Bedford owns 16MW Solar
Holyoke has 95% Carbon Free Electricity
Northampton is the first 5-STAR Community
Cambridge voted most Walkable City in the USA
Campuses
Mount Wachusett Community College approaches carbon neutrality
Hampshire College goes for 100% solar electricity
MIT's solar plant energy project
State
Green Communities designation reaches 210
#1 in Energy Efficiency, Mass Save data, Energy Efficient state buildings
Water Conservation measures are working (conservation and fixing leaks reduced peak use by more than half)
Clean energy snapshot
25,000 acres preserved with CPA funding
Grassroots Accomplishments


Toxics reduction and organizing in communities
Natural gas leaks mapped in Massachusetts
Pipeline protests have been effective
Plastic bags banned in 61 Communities
36 years of Organic Farming advocacy
Innovation & Achievements
Greentown labs in Somerville
Community Supported Agriculture increased 95% since 2007
2000+ LEED Buildings in Massachusetts
Hundreds of EV charging stations
100+ Bike paths in Massachusetts
Climate action in higher education
Over 100 land trust and conservation organizations
200+ Active compost sites in Massachusetts
Solar dock in New Bedford
More to come.  Let's keep up the good work!