Our exhibitors are excellent resources.  Check them out!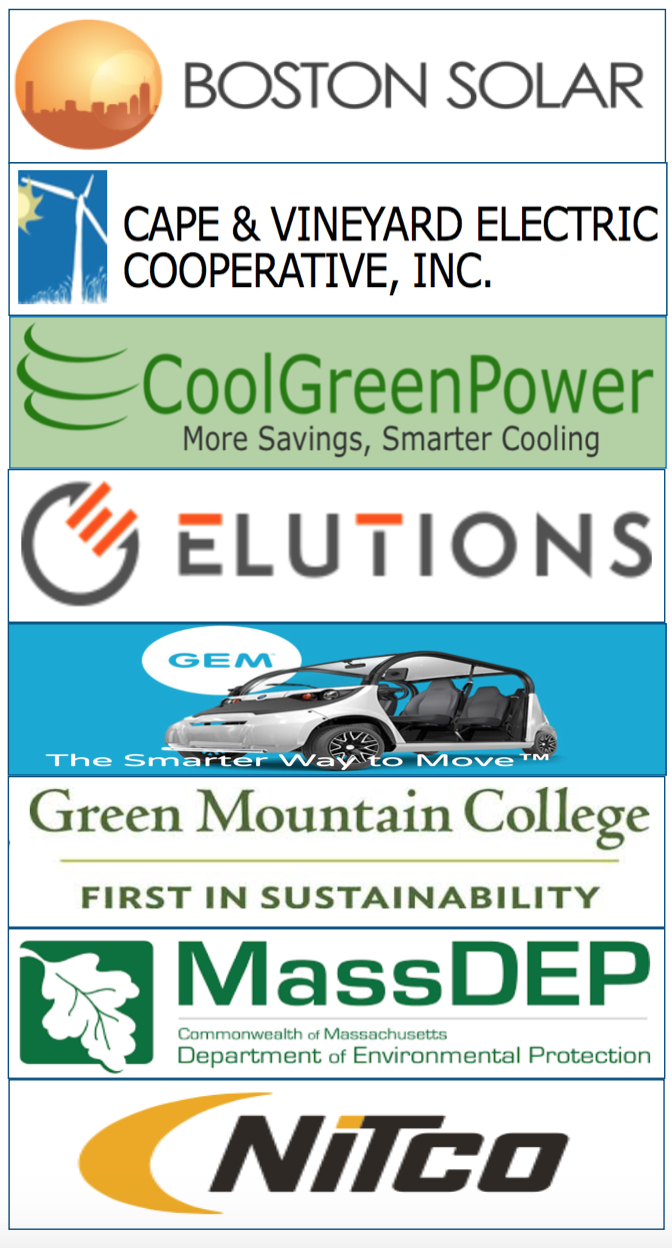 Boston Solar Dedicated to helping customers save money, while improving the environment and supporting our local community
Cape & Vineyard Electric Cooperative  Cape Cod and Martha's Vineyard municipalities working together to integrate clean, renewable energy
CoolGreenPower Facilities that cool spaces or goods can significantly reduce energy consumption by 25-30%
Elutions Providing cutting-edge big data solutions that harness the power of automated intelligence and deliver unparalleled operational savings
GemCar The smarter way to move
Green Mountain College The most highly-awarded college for sustainability
Massachusetts Department of Environmental Protection Volunteer Internship Program
NITCO-Lift  Stored power solutions for resiliency, renewables, and energy delivery reinforcement
Regenerative Design Group Create landscapes that integrate the needs of society with the intelligence of nature.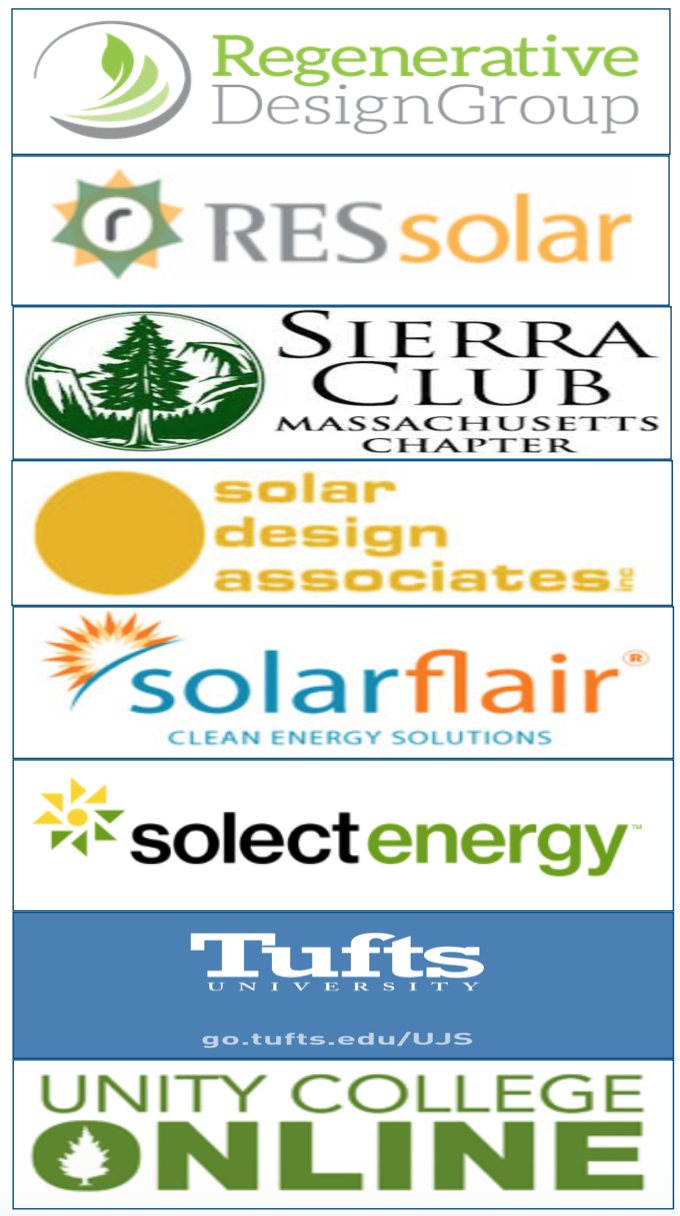 RES Solar Specializing in turnkey solar hot water for residential and commercial projects
Sierra Club Massachusetts Explore, enjoy and protect the environment!
Solar Design Associates Collaborating with clients since 1974, SDA offers engineering and design services integrating renewable energy systems into buildings and utility infrastructure
Solar Flair Founded with a mission to deliver cost effective clean energy solutions to residential and commercial clients in Massachusetts.
Solect Energy  Solect takes a practical, systematic approach to deliver solar design and installation, operations and maintenance services, and the most advanced energy storage systems.
Tufts University Urban + Environmental Policy + Planning: A new Post-Master's advanced graduate program offered in a low-residency format for professionals worldwide
Unity College Online  America's online college of environmental science and sustainability
Our exhibitors reflect best practices, innovative solutions, and current trends in sustainability!